STRICT SOLUTIONS IN A JOINT DEVELOPMENT
Iriplás has as area of activity the manufacture of moulds, injection and assembly of plastic parts. It was founded in 1991 starting by commercializing plastic parts. In 1992, with the development of the activity, the company launched to the manufacture of plastic parts and the manufacture of molds for the plastics industry.

It was certified by the EN ISO 9002 in 2001 and in 2003 evolved its certificate in accordance with the requirements of NP ES ISO 9001: 2000. Obtaining this certificate contributed to the projection of Iriplás in an increasingly demanding, competitive and dynamic market.
Iriplás has 7500 m2 of covered area with new installations dating 2001. With about 70 employees, this company has a young and dynamic teem focused in several areas, adapted to the culture of the company and to the policy of shared vision and decentralized sectors.


About 20% of Iriplás's production is for the foreign market, an industry where levels of demand and rigor are extremely high.

Production of molds for the plastics industry and plastic parts for the different industries and companies that need them for the development of their activities.
Growing in notoriety and dimension, being recognized by professionalism and as an added value-for clients and collaborators.
Trust: Comply with commitments;
Professionalism: Work with rigor;
Quality: Developing solutions leading to improvement;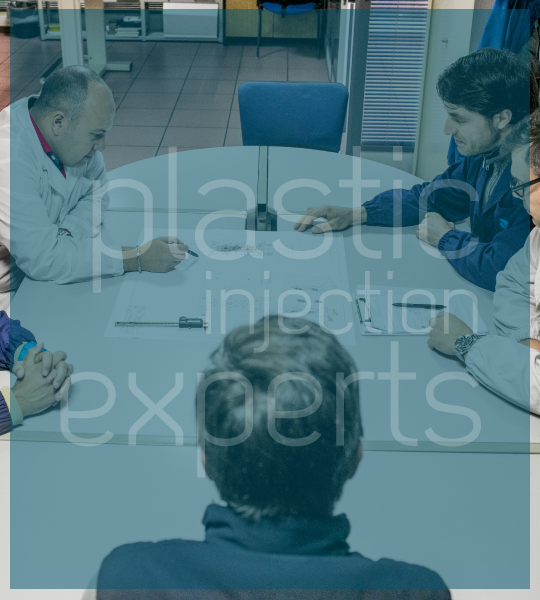 MANAGEMENT SYSTEM
Since Iriplás is aware that the sustainability of the business depends on the relationships of trust and professionalism established with the stakeholders, which are fundamental for achieving the established and desired quality levels for the products supplied, its management policy is based on the following principles:
- Compliance with legal and contractual requirements;
- Obtaining customer satisfaction and exceeding expectations;
- Continuous improvement of the management system;
- Involvement of employees, suppliers and customers, by establishing transparent and trustful relationships;
- Increasing the quality level of the products supplied, through the involvement of employees, suppliers and customers in the different phases of the product value chain;
Iriplás, has presented itself through time as being a responsible company, either in its economic development, either in its social responsibility or in its environmental protection. Thus, Iriplás has always adopted a participatory approach fulfilling its commitment to customers, employees, suppliers and the environment.

SOCIAL RESPONSIBILITY
With the focus on developing the communities in which we operate, Iriplás has always collaborated in:

Corporate volunteering
Support and SponsorshipSports / Recreational Groups
AICIA
Volunteer Firefighters
Local Associations

ENVIRONMENTAL RESPONSABILITY
With a constant concern for the environment, Iriplás has always been careful when it comes to separation of waste and its collection by the responsible entities of the following wastes:

Lubricants
Filings/iron filings
Paper and Cardboard
Plastic